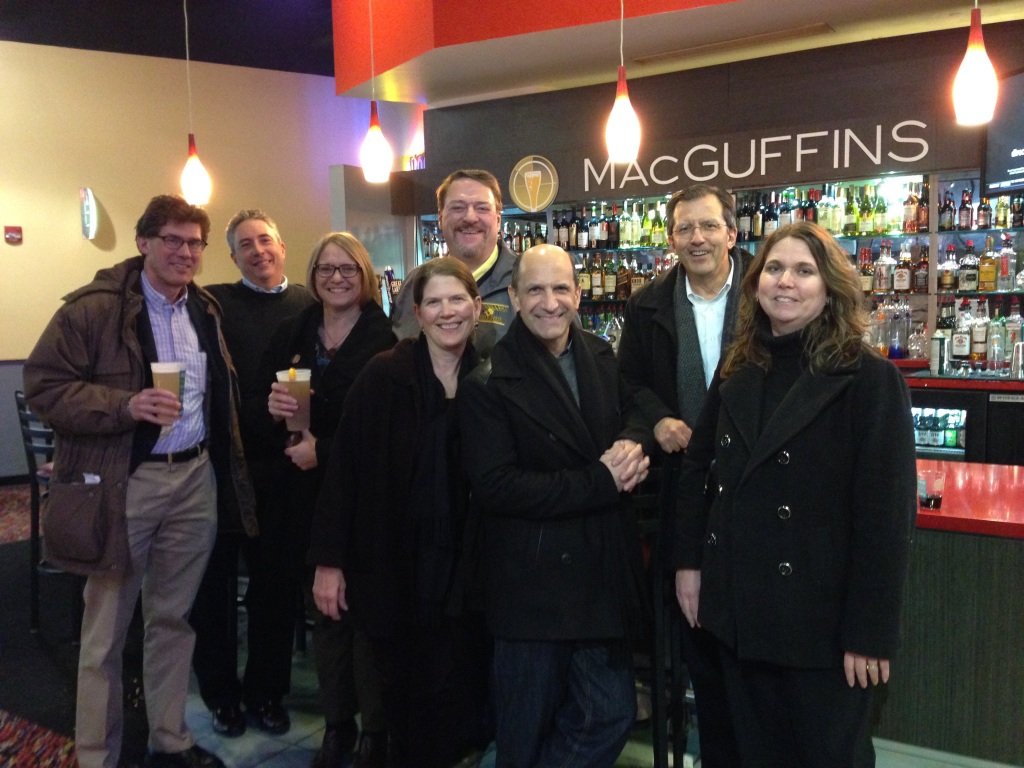 Nearly 20 student and professional journalists met for the Central Ohio SPJ 'Movie Night' an evening showing of Spotlight," the the Oscar-nominated film of the Boston Globe's reporting of the child molestation/coverup within the Catholic Archdiocese.
SPJ members and guests met before the movie to network and aferward to discuss highlights of the film and outcome of the enterprise reporting by the Boston Globe.
"The evening was a pefect blend of professional development, camaraderie and entertainment for new and seasoned journalists," said the Chapter's Immediate Past President Sarah Mills Bacha who coordinated the event.